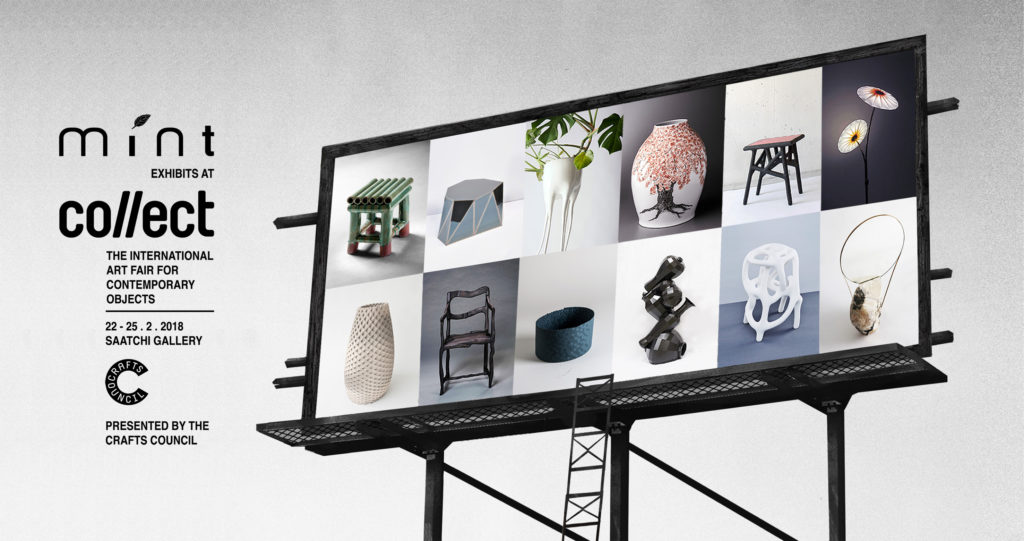 The Monstera planters are part of Collect 2018.
Collect 2018
Collect (The International Art Fair for Contemporary Objects) brings together 40 galleries from four continents for a celebration of making, extraordinary in both scale and scope. Museum-quality works and installations from hundreds of the most talented makers in the UK, USA, South Korea, Japan, France, Norway, Italy, Belgium, Germany, the Netherlands and Sweden will offer visitors and collectors a multidisciplinary overview of the people, processes, materials and ideas defining international craft in 2018.
Monstera & Mint
Mint gallery (London) has curated a selection of contemporary, collectable objects that range from experimental works by established designers and new talents pushing the boundaries of what craft and design can be to special commissions in the fields of furniture, lighting, ceramics and glassware design. The Monstera planters are part of this.
Visit Mint
between 22 – 25 February 2018 at Stand 4.5
Saatchi Gallery  Duke of York's HQ  King's Road   London  SW3 4RY