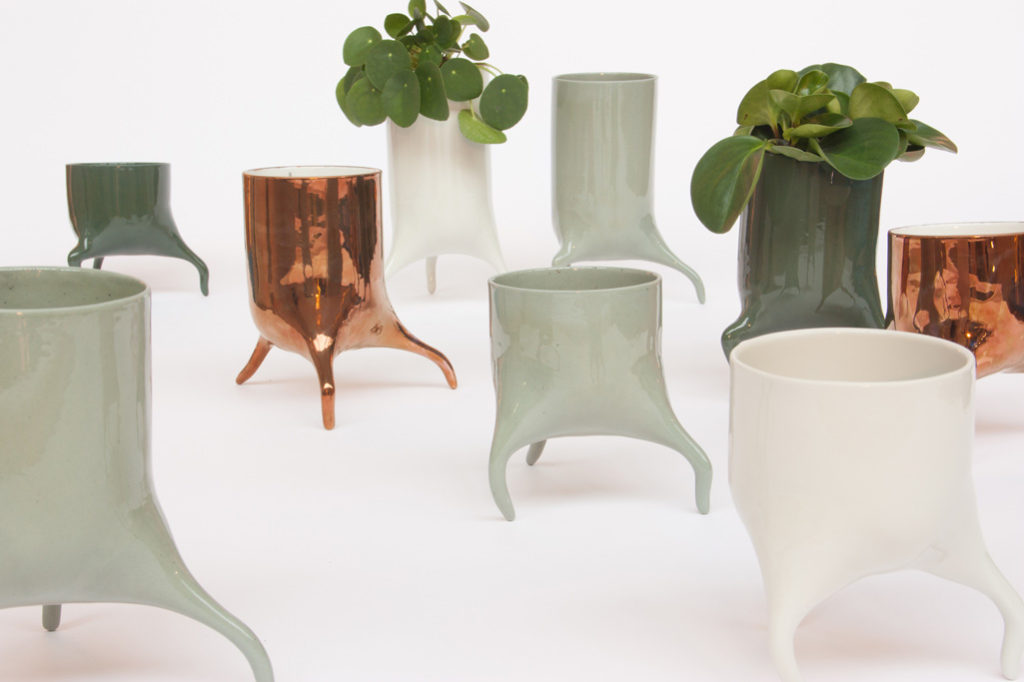 Besides the original, white Carnivora also coloured Carnivora are wandering around: laurel-green, pine-green, pebble-grey and ochre. The colours are timeless, perfectly matching the exceptional shape of the Carnivora and combine very well with one another. They will give each interior a special touch.
The new colours are manually mixed and custom made for the Carnivora. The colours are obtained by adding pigment to the porcelain making the planters coloured to the core.
The Carnivora are carefully finished by hand and covered with a transparent, high-gloss glaze. Giving the colour even more depth.
For every Carnivora a set of legs is selected. This is why the position of the one Carnivora differs from that of the others; no two are the same.
Visit the webshop to see all items.
Visit the webshop to see all items.